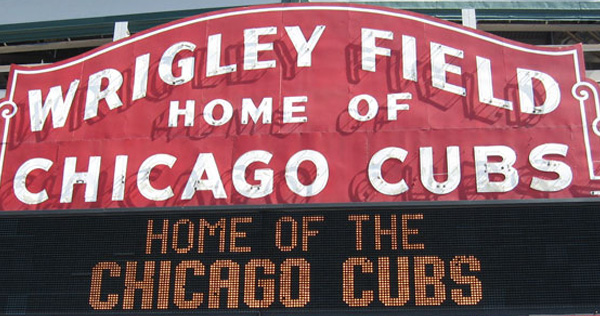 The last 108 years or so has been torturous for Chicago Cubs fans. Then, on Saturday, October 22, 2016, a day that shall live on in the memories of modern day Cubs fans forever, the Chicago Cubs won the NLCS and earned their first trip to the World Series since 1945!
The scene here in the city has been electric. Wrigleyville was packed with an estimated 300,000 on Saturday night. The bars were over-flowing, many charging much more than their normal cover charges for a game day. Fireworks were exploding in all the cities neighborhoods well into the night after the Cubs clinched.
At night, the Chicago skyline is dotted with Cubby Blue on most of the major skyscrapers. The Art Institute has donned Cubs caps on their world famous lion statues at their entrance. Cubs jersey's and W flags are present everywhere. Both Northsiders and Southsiders have joined in a sort of peaceful unity in honor the Chicago Cubs being in the World Series.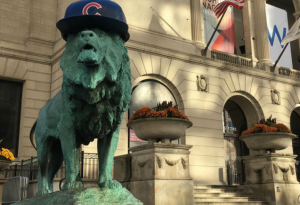 On my way to work this morning, I passed the Metra station to watch a sea of fellow Southsiders wearing Cubs jersey's, apparently the new wear-to-work apparel for all Chicagoans.
As we plan to welcome the world to Chicago, I can tell you our city is ready. From the downtown, to the new river walk along the Chicago River, from Navy Pier to the Red Line stop at Addison. Fans attending the World Series should prepare to be impressed.
I invite you to enjoy a few of my favorite places while you are in town. Try Miller's Pub on Wabash for the ribs, or the steaks. Miller's has been at this location since 1935 so they know how to cook you a great meal. Head over to Harry Caray's on Kinzie, and have the Chicken Vesuvio. So good. You have no idea.
You must check out the new Chicago Riverwalk and take an architectural tour - but you need to go at night when the city is at it's most stunning. Check out Chicago's First Lady Cruises. And they have a bar on board.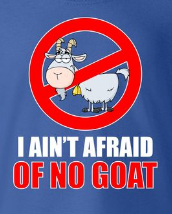 I hope you enjoy my city this weekend for the 2016 World Series. We really aren't afraid of the goat or the curse or whatever happened the past anymore. Chicago is ready to move forward. The Cubs are built to last, so this is hopefully the beginning of a dynasty of Chicago Cubs World Series years. #FlyTheW
- Anbritt Stengele is a life-long Chicagoan and the author of Sports Traveler Chicago, a fans guide to the city.