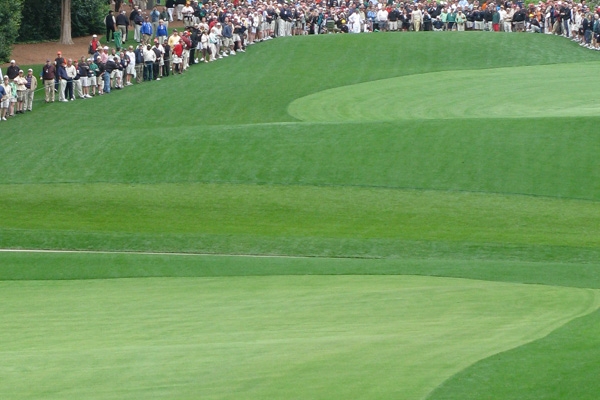 After two years away, we are finally back watching the very best play golf at the Masters!
So much has changed in the past two years, but one thing will always remain the same... The Masters at the Augusta National Golf Course. When we last left Augusta, Georgia, in 2019, the Masters Champion was Tiger Woods and it seemed like all was well in the universe. Tiger had added to his career to earn a 5th Green Jacket. The tournament week had been filled with incredible play and beautiful weather. Our only worry was on Championship Sunday from an impending thunderstorm system that never much developed.
None of us could have ever imagined spectators being away from this tournament for two years. So much has changed, but if you are traveling back with us we can promise the city of Augusta, Georgia is ready to welcome you home!
What to expect when you arrive in Augusta... 
We recommend flying into the Augusta, Georgia airport (AGS), if possible. Not only is the airport small and easy to navigate, but renting a car from here is simple and convenient to our hotels included in our Masters Golf Packages. Expect to retrieve your luggage in under 20 minutes and be at your hotel via car or shuttle within 30 minutes.
Lodging in Augusta during the Masters... 
Our Masters packages including hotel stays in three prime areas, all close to the Augusta National, and close to shopping and dining.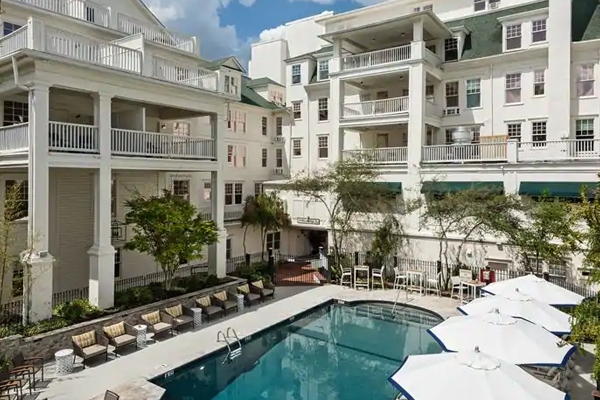 Stay in Historic Augusta at the Partridge Inn 
There is only one hotel in Augusta that still has the history and elegance of all the years gone by - it's the Partridge Inn Augusta. Stepping into this hotel pulls your entire trip to the Masters together. The history, the Southern hospitality, and the beauty of the city of Augusta. The hotel is perched on top of a hillside that overlooks the downtown area and river below. The neighborhood is home to some of the grandest homes that have survived centuries. Our Partridge Inn Masters Packages include everything from your days on the course, to tee times if you desire, plus quick transportation to the Augusta National.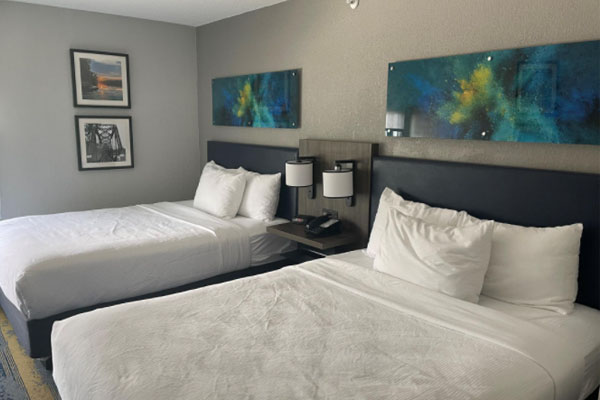 Stay Close to the Course at Best Western Plus 
Our top selling Masters hotel package is at the all new Best Western Plus, located just 2 miles from the Augusta National. This property is an all-suite hotel, so you will enjoy a living room with a sofa, microwave, coffee maker, and refrigerator in your room that is separate from the bedroom area. This hotel is perfect for travelers staying more than one night and is close to the Washington Road area, grocery stores, and dining. Take the Riverwalk Parkway for a quick 10 minute drive into Downtown Augusta for restaurants and nightlife.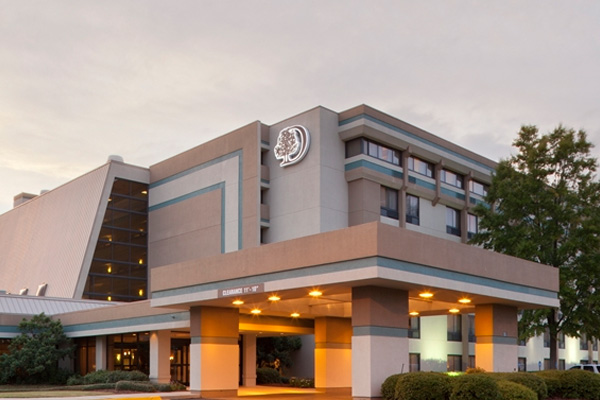 Upscale lodging option at the Doubletree Augusta
An additional hotel package during the Masters is at the Doubletree Augusta by Hilton. This hotel is located close to the Augusta Mall and several other shopping and dining options. We include daily course transportation and the hotel is full-service with a hotel restaurant and bar. The hotel is quiet and relaxing, perfect for when you return back from a long day on the course.
Nightlife and fun in Downtown Augusta! 
We highly recommend heading to downtown Augusta for fun evening of dining and entertainment. Check out Broad Street and it's fun cafes and dining establishments. Check out the Little Guide Augusta and their online flipbook filled with restaurants and other fun things to do. For a more comprehensive area guide check out the Visit Augusta website.