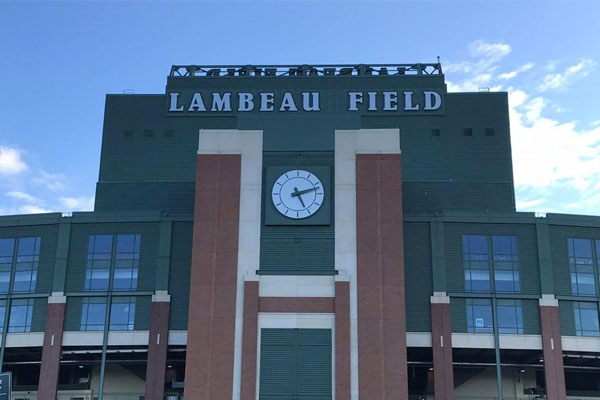 Check out our preview of this popular tour, while we are hard at work getting ready to host you in Green Bay!
We can't wait for the safe return of fans to Lambeau Field and to host you on a Packers weekend in 2021! The Packers, one of the NFL's most storied franchises, are part of the fabric of the community in Green Bay. Their legions of loyal fans create one of the best game day atmospheres in football and we're excited to share it with you this season!
Our Packers Weekend Tours offer an inside look at exactly what the team means to the city of Green Bay.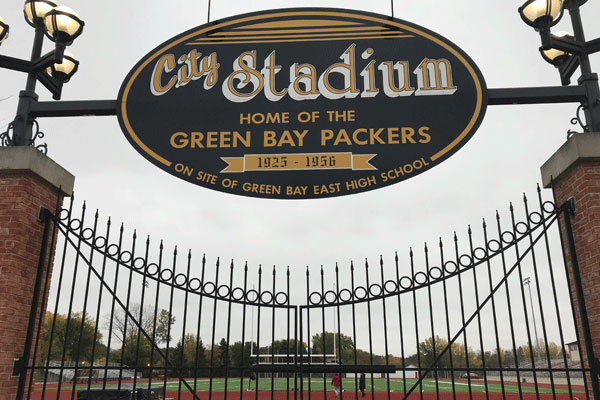 The Packers Heritage Tour, endorsed by the team and led by a knowledgeable local guide, explores the team's history and connection with the city of Green Bay. You will travel around Green Bay by trolley and stop to visit historic sites along the way. These sites include City Stadium, the Packers' former stadium, and the home and gravesite of Curly Lambeau, legendary former player, coach, and General Manager after whom Lambeau Field is named.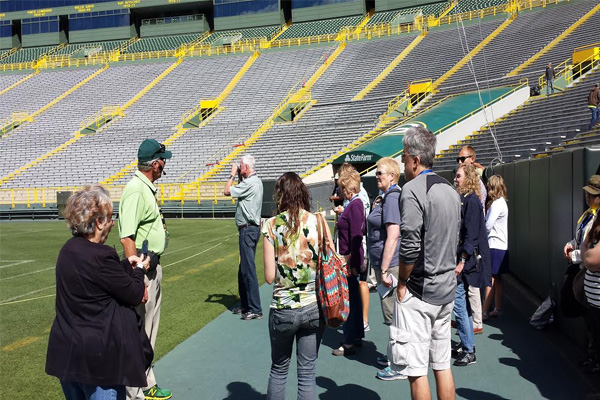 A guided tour of Lambeau Field allows fans a behind the scenes look at the famous stadium and includes visits to the Packers atrium, the club level, the suite area, the Packers tunnel, field level and much more.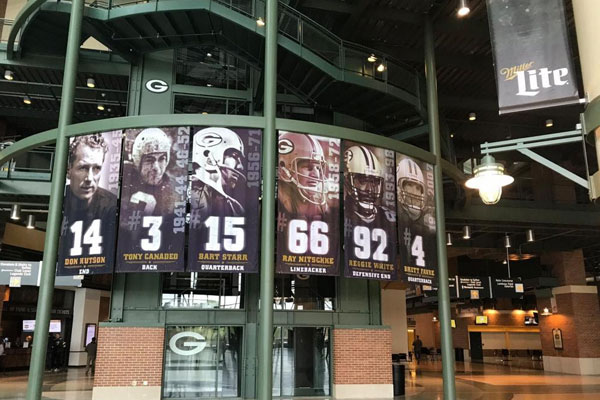 Admission to the Packers Hall of Fame following the tour allows fans to explore the rich history of the Packers through exhibits featuring old equipment, team memorabilia and even historic plays from the Packers playbook.
Sports Traveler is celebrating our 21st year of business! Celebrate with us throughout the year as we travel to the greatest sporting events!