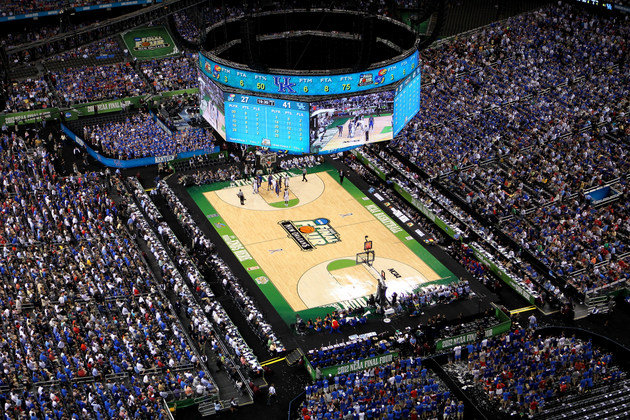 Twenty six cities have had the pleasure of hosting the Final Four.  But what are the three best locations?  It might seem like a hard task to try to label the top 3.  But after a little research I think that you will see that it is relatively easy to come up with the best 3.
First let us take a look at the cities who have hosted the most amount of times.
Kansas City - 10
New York City - 7
Indianapolis - 6
Louisville - 6
New Orleans - 5
You might be surprised when you see that Kansas City has hosted the most Final Four weekends.   One reason why you might not know that is the city has not hosted a Final Four since 1988.  That year it was held at Kemper Arena.
Number two on the list is New York City.  It has been an even longer period of time since NYC has hosted a Final Four.  The year was 1950 and the place was Madison Square Garden.  Municipal Stadium in Kansas City is the only venue to host more Final Four's than MSG.
By no means am I saying that Kansas City is the best Final Four location because it has hosted the most time.  Unfortunately for K.C. they do not make my top 3.
New York City is one of the best cities in the country and is full of entertainment and things to do.  However, since it has been over six decades since they hosted I am not including New York City in my top 3.
I just wanted to include the five most visited cities to give everyone an idea as to which venues have had the most chances.  Here is a look a my top 3 Final Four cities and a little explanation as to why that particular city is good enough to make my list.
3.  St. Louis - Edward Jones Dome, The Checkerdome, The St. Louis Arena
St. Louis really is a great town for an event like the Final Four.  There are plenty of nice hotel rooms and plenty to do around most of the hotels in the downtown area.  You can see the Arch or go down to the Landing for a bite to eat.  There is also a casino for all you gamblers out there.  St. Louis is very easy to get around.  You will find easy access to all the food and entertainment that you need and the Edward Jones Dome is right near all the action.
2. Indianapolis - Lucas Oil Stadium, Market Square Arena, Hoosier Dome, RCA Dome
Indianapolis is a lot like St. Louis.  It is another cozy city with plenty to do in the downtown area.  All of the major sports venues in Indianapolis are centrally located downtown with easy access from many hotels.  As you can see from the numbers above, this city has hosted on 6 occasions.  All 6 occurring since 1980 when the first Final Four was held in Indianapolis.  Indianapolis represents the breadbasket of basketball.  The roots of the game where we think of incredible moments like the one that inspired the movie "Hoosiers".  Just a great place to experience the championship of college basketball.  Plus the NCAA headquarters are located in Indy so you know they want to put on a good show in their home town.
1. New Orleans - Mercedez-Benz Superdome
New Orleans is just an incredible city.  Lots of great food and plenty of fun activities.  Spending time in New Orleans is truly a culturally rich experience.  You can have an incredible time in New Orleans during any time of year.  The city becomes extra special when it holds major events like the Final Four.  There are plenty of hotel rooms down by the French Quarter and the Superdome is just a stones throw away.  You never have to worry about driving anywhere.   Which is good because that would be crazy.  Like Indy, New Orleans is relatively new to the game with its first hosting coming in 1982.  But this city has quickly become a popular choice.  There has not been a gap longer than 7 years in between hosted events since 1982.
That is my top 3 Final Four cities.  I am sure there are plenty of people out there who would disagree and we encourage  it!  Let us know what your top 3 are.
In Addition: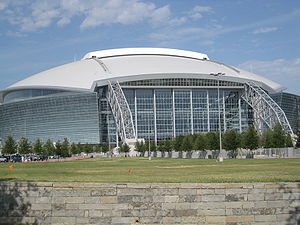 The 2014 Final Four will be hosted by AT&T Stadium in Arlington, TX.  This will be the first time the Final Four will go to AT&T Stadium but it won't be the last.  Look for many more Final Four weekends in Arlington.  The city is becoming a fun place to have a vacation and the stadium is incredible.
Did You Know?
Only nine venues currently meet the criteria to host a Final Four.  Here are those venues and cities:
AT&T Stadium - Arlington, Texas
Edward Jones Dome - St. Louis
Ford Field - Detroit
Georgia Dome - Atlanta
Lucas Oil Stadium - Indianapolis
Mercedes-Benz Superdome - New Orleans
Vikings Stadium - Minneapolis (Opens in 2016)
Reliant Stadium - Houston
University of Phoenix Stadium - Glendale, Arizona